Introduction to Lawn Care Services
Welcome to Gomez Lawn Tree's Lawn Care services, where we specialize in nurturing healthy and vibrant lawns that stand as a testament to our commitment to excellence. With a team of seasoned experts and a passion for transforming outdoor spaces, we invite you to explore how our comprehensive lawn care services can rejuvenate your landscape.
At Gomez Lawn Tree, our lawn care journey begins with a thorough assessment of your lawn's current condition. Our experts examine the type of grass, overall health, presence of weeds, pests, and diseases, as well as any specific areas that demand special attention. This initial evaluation lays the foundation for a tailored care plan that caters to the unique needs of your lawn.
Our lawn mowing service is a testament to our dedication to precision. With each meticulous cut, we maintain the ideal height for your grass, promoting even growth and overall health. The result is a manicured lawn that radiates elegance and serves as a canvas for outdoor beauty.
Nutrient-Rich Fertilization
Gomez Lawn Tree's fertilization strategy is built on the science of soil health. Our team customizes a fertilization plan that delivers the right nutrients at the right time, promoting lush growth and vibrant color. The beauty of your lawn is a reflection of the nutrients we carefully infuse into its roots.
Bring Nature in Your Home
Clean and affordable price and very professional people..my new lawn care company for sure...
They are the best! They were able to cut my lawn and put me on the schedule for the day after I called! They show up and do amazing work at a very reasonable price!
The crew arrived on time (early actually), did a fantastic job, did an additional job I asked them to do THAT DAY and cleaned up so well you couldn't even tell they had been there! The owner knows what he's doing and actually cares about the health of the trees so you can trust what he's telling you. I highly recommend!!!
Have been a customer for a long time and yard work never fails
Gomez was very prompt, got the job done quickly. Price seems so reasonable compared to how much work it would have been for me to do myself. Highly recommend!!
We had a large dead tree cut down, a row of volunteer trees and bushes trimmed, and 3 other large tree trimmed. Gomez did an excellent job, cleaned up very well when done, and even helped my neighbor. Very affordable and we highly recommend! Michelle D.
Three people came out to take down large broken limbs, grind three stumps and cut up some large logs. They did a fantastic job!
I took control of a home the owner had left in disrepair. The trees were overgrown. Weeds covered half the lawn and most of the fence. It was a horrible mess. The Gomez crew came in and preformed a miracle in a short amount of time. I was completely amazed. In the Fall I will be contacting them again to do sod and landscaping. I cannot say enough good things about this company. Do not hesitate to use them for all your needs.
Gomez and his crew are effective and efficient in their work. They are knowledgeable and take every opportunity to meet my requests. I have used them for weekly grass cutting and Tree Trimming/pruning. His team is very professional and accommodating. Charges are reasonable also!
Jose and his staff are Amazing and do a 1st class job. I highly recommend them for any of your lawn care needs.
Our experts implement a strategic watering regimen that ensures your lawn receives the optimal amount of hydration. With deep watering techniques that encourage strong root systems, we set the stage for a lawn that thrives in various weather conditions.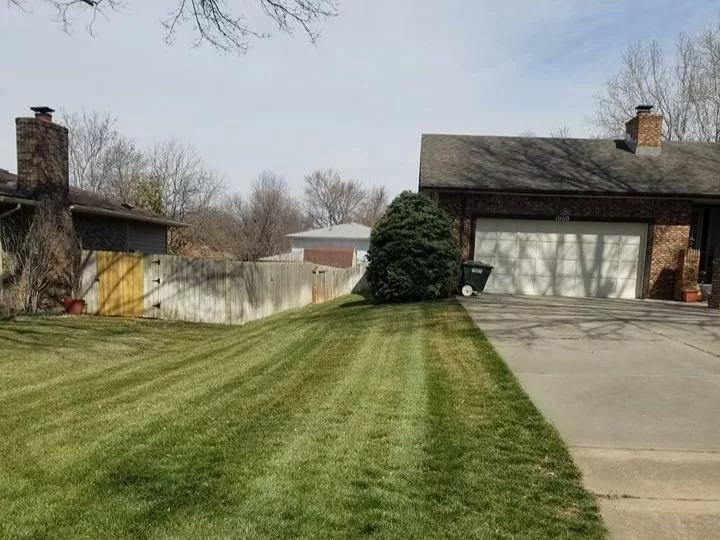 Unveiling Unblemished Beauty
Weeds have no place in a lush landscape, which is why our weed management service is a pivotal component of our lawn care approach. We use targeted treatments to eradicate weeds while preserving the health of your grass, unveiling a flawless expanse of green.
Disease Prevention and Treatment
A healthy lawn is a resilient one, and our disease prevention and treatment strategies are designed to uphold that vitality. Our experts monitor for signs of disease and swiftly implement treatments to safeguard the health and beauty of your grass.
Breathing Life into the Soil
Gomez Lawn Tree employs aeration to enhance the overall health of your lawn. By creating small holes in the soil, we improve air circulation, water penetration, and nutrient absorption. This allows your grass to flourish and reach its full potential.
Your Lawn's Transformation Begins Here
Experience the transformational power of Gomez Lawn Tree's Lawn Care services. From comprehensive assessments to specialized treatments, we are dedicated to nurturing lawns that radiate health and beauty. Let us be the caretakers of your outdoor sanctuary, where every blade of grass reflects our commitment to excellence.